Shop Best Natural Gas Suppliers in Savannah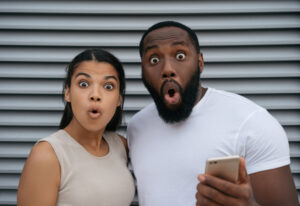 With recession clouds beginning to loom large, Savannah energy shoppers need to be getting their energy affairs in order – yesterday! And the good news is, now's a great time to be doing it. That's because those high summer gas rates have relented, somewhat. And there's natural gas suppliers a-plenty out there! But how do you know who's going to give you the best bang for your power-hunting buck? Let's take a look at what to compare when you pick your provider…
Scan for Discount Rates
There's only about thirty cents or so difference between the priciest and cheapest rates on the market right now. But every little is going to help this winter! So you'll want to keep an eye out for where you can shave a few cents off. Georgia Natural Gas®, for example, tends to offer moderate discounts on its rates for new customers – check their small print to sign up before the deadline!
Lock in Cheap Exit Fees
On the whole, some suppliers tend to trend high on early termination fees (ETFs), and others low(ish). Let's look at 12 month plans as an example. Major players like Scana levy a steep $150 fee for jumping off early. But Georgia Natural Gas® ETFs run on a sliding scale from $100 down to $50 at the 6 month mark. This reduced exit fee is crucial if you're getting strategic with your plan switching. Hint – you should be!
Some Natural Gas Suppliers Offer Incentives!
You'll want to watch out for the different added incentives offered by some suppliers, too. If you've got an older water heater, for example, check if it would fall under the free water heater protection offered with some of Constellation's plans! Or if you'll be ending a contract early to find a better rate, check out Georgia Natural Gas®. They usually cover up to $150's worth of ETFs for new customers breaking their old contract to sign up with them.
Shop for Reputation
Also crucial is to get a well-rounded sense of what it'd be like to sign up with each supplier. So head over to our reviews page and have a tool around! Note, that the 'company rating' score is a rating we've assigned it by looking at a broad spread of data. If you're looking for reviews from customers themselves, look for the gold star ratings.
Look for Renewable Energy
For eco-minded customers, there's not a huge range of renewable energy options. Which means the spare few out there really stand out! Keep an eye on Georgia Natural Gas'® plans. This natural gas supplier gives you the option of signing up to their Greener Life ® carbon offset program – and might credit you some free months!
Find the Best Natural Gas Suppliers Today!
With winter positively barreling around the mountain, it's time for Savannah customers to hustle with their energy plan shopping. And a crucial part of that is making sure you lock in with the right provider. Look for good incentives, rates, reviews, and any little extras that sweeten the deal. And in sum, that's how to compare Savannah natural gas suppliers! So go forth and put this into practice now, at www.GeorgiaGasSavings.com.