Here's How to Land the Cheapest Natural Gas Rates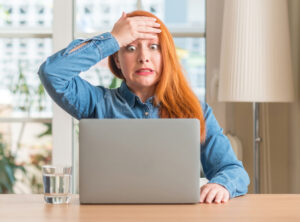 Well folks, this heat just won't let up! And with natural gas prices still rising, Atlanta energy shoppers will want to be extra-careful about how they shop. But there are so many plans to choose between… From cheap rates, to incentive-rich providers, how do you get the best bang for your buck? Well, this week we're diving into how to compare natural gas plans. Follow these tips to find your winner…
How to Compare Long-Term Plans
Plans lasting 18+ months are a great way of locking in cheap fixed rates and long-term savings if you're going to be bedding down in one place. Keep your eyes peeled for the following things:
Rates: Providers love locking down long-term customers with remarkably low rates. So make the most of it! Because finding a cheap rate for the long-haul should be a top priority.
Incentives: For the same reason, you might see some juicy bonuses on long-term plans. Free water heater protection, for example, could make you real savings if you're on a plan for a couple of winters.
Watch out for: exit fees. These run steep for all long term plans, so you can't really shop around them – and they'll make it costly to switch!
Remember, long-term shoppers: be picky! Because a pricey rate will really start to add up over time. This means you should be shopping for long term plans when rates are cheapest. That's not in the summer; rates are highest then. It's actually during the fall/spring shoulder months. If the season isn't quite there yet, hop on a shorter term plan until it is.
Shopping for 6-12 Month Natural Gas
This is a funny kind of category. Because it's not quite long-term enough that providers push down their rates. And it's not quite short-term enough to come with a dependably low exit fee! So here's what to keep in mind:
Rates: They won't be the cheapest on the market. But still, shop around for good value.
Exit fees: Cheap ones are out there, but there's a lot of variety – so you'll have to dig around! But finding one will get you nice flexibility in case you want to switch early.
Watch out for: your timing! Again, make sure you're not shopping during a seasonal rate spike. Especially if you're going to be on this plan over winter, when you're using most energy and rates tend to be spikey.
Compare Short Term Natural Gas Plans
These one/two month short term plans make great stopgap solutions. Especially if you need to tide yourself over until the shoulder months kick in.
Rates: compare how long the different intro rates last for. They're usually dirt cheap compared to the market, and if you can get two months instead of one that's a real coup!
Exit fees: There are none! So these no-contract plans offer unrivalled flexibility.
Watch out for: variable rates! Once the intro period is over, the providers roll you onto a variable rate. This can change monthly, and spike dramatically during the winter. So don't be caught off guard – make sure to switch before the higher variable rate kicks in!
Shop the Best Natural Gas Plans Now!
So there you have it! These simple tricks will help compare plans with confidence. And now you how to compare natural gas plans in Georgia, head over to www.GeorgiaGasSavings.com to put it into practice!