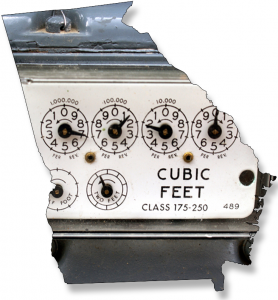 EIA Releases Price Predictions
Georgia consumers comparing natural gas prices in Atlanta or looking for cheap gas in Macon will be glad to know that this year's winter is expected to have 6.7% more heating degree days than last year. The EIA's January 10 STEO report also says the agency "expects residential and commercial natural gas consumption to increase by 6.0% and by 5.2%, respectively, in 2017."
So, what's that mean? The good news is while it looks like there will be more gas used throughout the country, it might not be as much as was feared. However, for consumers, that's going to average out at about $2 per thousand cu ft more for winter 2017 than in 2016. Furthermore, wholesale prices are expected to increase to an average of $3.55/MMBtu in 2017 and then average $3.73/MMBtu in 2018.
Georgia's Gas Production Potential
You might have already heard that the upper Coosa River basin in northwest Georgia sits on a potential ocean of natural gas. But what's not all too well understood is that there might not be a need to get at all that gas using hydraulic fracturing or fracking.
At 1600 to 2000 feet thick, the Conasauga Shale is one of the thickest shale sections in the world and is estimated to hold 625 trillion cubic feet of recoverable gas. While that sounds like a perfect opportunity for fracking, this shale is unlike other shale formations. The Conasauga shale likes water. In a typical fracking operation, high-pressure water breaks up shale and releases the natural gas. In the case of the Conasauga, the shale could wind up swelling from all the water pumped into it during a regular fracking operation and block the flow of gas.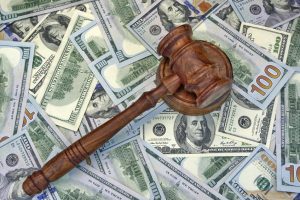 Instead, geologists have found the shale bed is filled with fractures and it looks like all that's needed is an inexpensive way to suck the gas out from a well.
Currently, Georgia lacks the pipelines to get the gas (if any) out of that part of the state, making the costs much higher. But that appears to be changing. Transco's Dalton Expansion Project is bringing new natural gas pipeline to Paulding and Murray Counties. Not only can the pipeline carry the bulk of gas into this part of the state, but it might provide a way to ship Conasauga shale gas out to the rest of the state. If Georgia could produce it's own cheap natural gas, that would drastically reduce consumer costs.
But before all that happens, there a lot of IFs to be addressed: IF the gas and oil can be extracted in an environmentally responsible way and IF drilling costs come down to make it profitable and —especially— IF there's any gas there at all.
Meanwhile, The 2017 General Assembly session has just gotten started. The Coosa River Basin Initiative (CRBI), is working to introduce legislation to Georgia to update the state's 40 years old drilling regulations to protect groundwater resources.