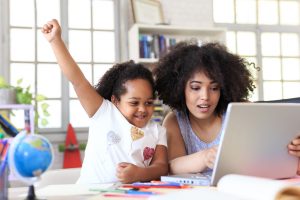 Savannah Residents – Find The Best Natural Gas Rates
Are you looking for the cheapest natural gas companies in Georgia? There are plenty of great cheap natural gas providers near Savannah. Finding and comparing them? Well, that often can be confusing and frustrating. That's why we've compared the best rates for natural gas to show customers which providers offer the best deals in the Atlanta Gas & Light service area. 
Cheapest Savannah GA Natural Gas Providers
 The lowest rate around comes from the SCANA 24 Month Fixed Rate deal, which is a 2-year deal that costs $0.359 per therm. That means this a great option for anyone that values long-term stability as well as cheap natural gas. You should be aware that SCANA Energy charges $6.95 per month as a service fee. There's also a hefty $250 early termination fee if you decide to break the contract early.
Alternatively, you may choose the Constellation 24 Month Metro Home plan, which offers the same low rate of $0.359 per therm. Constellation will charge you $7.95 per month in service fees, that's one dollar more than SCANA. But Constellation has a lower early termination fee, only $150. Both SCANA Energy and Constellation offer cheap natural gas in Savannah, and it's worth checking out our real customer reviews of Georgia gas providers. Both providers are rated highly. SCANA Energy receives a higher rating of 4.8 to Constellation's 4.1, but you can be confident that both providers will offer good customer service. 
Best Plans From Savannah, GA, Natural Gas Providers
You don't need to sign up to a 2-year contract to get a great low rate on natural gas. SCANA Energy and Constellation both provide 12-month fixed term contracts with cheap rates per therm. The Constellation 12 Month Metro Home deal costs just $0.10 more than their longer deal, coming in at $0.369 per therm. Meanwhile, the SCANA Energy 12 Month Fixed Term plan also costs $0.369. So both natural gas providers again match each other on price per therm. 
These aren't the only cheap natural gas providers in Savannah, GA, though. The Infinite Energy 12 Month Fixed deal costs just one penny more per therm more than the other 12 month contracts, at a rate of $0.379 per therm. However, Infinite Energy charges $5.95 per month as a service fee. That's important to consider because over the course of a year, you'd pay $71.40 in service fees to Infinite Energy, compared to $83.40 to SCANA Energy or $95.40 to Constellation.  This makes the Infinite Energy plan a good choice for homes that conserve natural gas usage.
Choosing A Cheap Gas Company In Savannah
The team here at Georgia Gas Savings wants to help you find cheap deals on natural gas in Georgia. We do more than just find the best prices for natural gas, though. We carefully analyze each provider to make sure you get cheap natural gas from the best rated gas providers. When you're ready to start saving, we also provide a quick and easy way to switch provider. It only takes a few minutes to switch and save using our site. Alternatively, download the Georgia Gas Savings app for iOS and Android devices to compare and switch anytime, anywhere: https://www.georgiagassavings.com/apps/ga