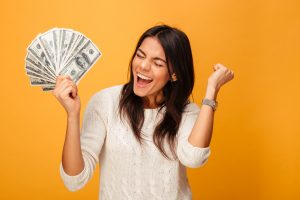 Find The Cheapest Rate For Natural Gas In Marietta
The team here at Georgia Gas Savings always works hard to find the cheapest natural gas in Georgia. We've compared the best rates for you, so if you're looking for cheap gas in Marietta, GA, we have the perfect plans for you to pick from. We make it easy for you to compare natural gas providers, using industry ratings and reviews from real customers. Read on to find out how you can save money on your natural gas bill. 
Marietta, GA – Who Has The Cheapest Natural Gas?
The cheapest price for natural gas in the Marietta area comes from the SCANA Energy 24 Month Fixed Rate plan. This deal offers you a low price of only $0.359 per therm. The early cancellation fee for this plan is $250, which means you'll want to stay with SCANA Energy for the duration of the two-year contract. This provides long-lasting stability, but if you like to stay flexible it might not be the plan for you.
For just $0.01 per therm more, you can sign up for the SCANA Energy 12 Month deal instead. With a rate of only $0.369 per therm you're still getting one of the best rates on the market. However, the shorter contract length means that you won't have to wait so long to sign for a new deal. This can be perfect if you're thinking of moving, or if natural gas prices fall in the future.  For both of these plans you'll pay a monthly service charge of $6.95.  Make sure you factor this into your decision when choosing the cheapest Marietta natural gas. By the way, if you take a look at the reviews for natural gas providers in Georgia, you'll see that SCANA Energy comes out on top in service, too.
Other Cheap Natural Gas Deals 
The Constellation 24 Month Metro Home plan offers a similar price per therm of $0.369, but the Constellation monthly service charge is $7.95. Their cancelation fees is $150 is still pricey but over the course of a 2 year plan, you may find a cost-effective reason to switch. You can also choose the competitive Infinite Energy 12 Month deal, which offers a slightly higher price per therm, at $0.379. Their cancelation fee is also $150 but their monthly charge is $5.95, just $1 less than SCANA Energy.
Best Natural Gas Providers In Georgia
SCANA Energy is currently our best-rated natural gas provider in Georgia. This company scores highly in areas such as Pricing and Order Experience, so when you sign up with SCANA Energy you can be confident you're going to get good customer service. 
When you sign up for a fixed rate natural gas deal, it's not just the price that needs to be right. Your new natural gas provider needs to offer you good customer service, since you'll be working with them for a long time. That's why, at Georgia Gas Savings, we collect data from a wide range of sources so you know which provider is right for you. We find natural gas reviews from real customers in Georgia, so you can hear exactly how each company treats its customers. We also dig into data from the Georgia Public Services Commission, which we use to create our ratings for each natural gas provider in Georgia. Whichever natural gas provider you choose, you can be confident when you switch and save when you shop at https://www.georgiagassavings.com.