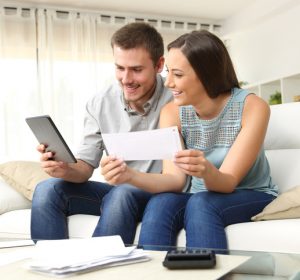 Can I Still Lock In 12 Month Gas Deals?
Atlantal Gas Light (AGL) customers know that now isn't the ideal time to find the best 12 month gas deal. This hot summer has energy prices rising. And you might want to hold out for those potential fall discounts as the shoulder months approach. But what if your current plan is expiring and you need to shop? Or what if you really want to lock in something secure for the year ahead?
Luckily for you, we've dug up some treasure! Here are the best 12 month gas plans on the market. Whilst some offer great rates and good incentives, others are simply fantastic rates that you could hold onto for the full term. So let's take a look!
Best Natural Gas Rates
First up are two money-saving plans from Constellation. Their 12 Month Home Natural Gas plan will get you energy for just 52.9 cents per therm. The monthly recurring charge is a little pricey at $7.95, as is the $150 early termination. However, their 80 day risk-free guarantee allows you to duck out within that time frame without incurring the fee. This is great for customers who might want to switch plans in the Fall shoulder months. 
Second from Constellation is the 12 Month + Water Heater Protection plan, identical to the above in all respect but one. Namely, you will receive additional water heater protection – valued at $71 – for free (if your heater is compatible – check with Constellation in advance). Surely a no-brainer, if you want that added security over winter!
Next up is XOOM's RescueLock 12 plan. At 41.9 cents per therm, the rate is cheaper by a hefty margin. Additionally, early termination is just $100, and monthly recurring charge is a respectable $5.85. The extra twist is that 5% of your monthly spend will be donated to PetSmart charities. 
But best value of all (albeit without the charitable spirit) is XOOM's SureLock 12 plan. It comes with a bargain 39.9 cents per therm fixed rate, and the same $5.85 monthly recurring charge and $100 early termination fee. 
One final, interesting proposition is Georgia Natural Gas' (GNG) Guaranteed Bill. A guaranteed bill charges you a pre-calculated and identical flat charge every month (here's more details). We plugged in details for an average-sized Atlanta home (around 1,914 sq. ft) and the resulting monthly bill was just under $60. That's not the cheapest rate – but it is unbeatably easy to budget for. 
How to Shop Best Natural Gas in Atlanta
In sum: for price, nothing beats XOOM's SureLock 12 plan. Constellation offers a competitively cheap rate, too: their 12 Month + Water Heater Protection plan is both strategically easy to dump (for free, if you do it fast), and offers attractive additional protections. Then there's the Guaranteed Bill from GNG – great if you're happy to pay a smidge more for an easy-to-budget solution! And remember, keeping energy usage down will shave even more off your bills this Summer.
Whatever your requirements, we'll help you find out who has the best 12 month gas in Atlanta. Head to www.georgiagassavings.com, and get shopping for savings!