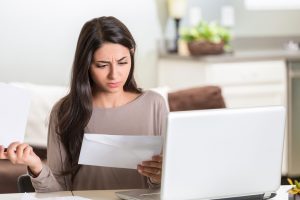 Who Offers the Best 12-Month Plan in Macon?
We know you're looking for the best natural gas deals in Macon, and we want to help you find the right plan. Macon residents are able to choose from a wide variety of natural gas providers, but one stands out as the best choice; the Constellation 12-Month Metro Home Plan, offering stability and reliability at a great price.
What Makes a Great Natural Gas Plan?
Smart shoppers know how important it is to dig beyond the headlines, and we've done our research to pick out the best natural gas deal for you. There are several reasons why the Constellation 12-Month Metro Home Plan is ideal for Macon consumers, but the most important is price.
Is This the Cheapest 12-Month Macon Natural Gas Deal?
Constellation's natural gas prices are lower than many other providers in the Atlanta Gas & Light service area. Their 12-Month Metro Home Plan comes in at just $0.399 per therm – that's an incredible price point, lower than many longer fixed-rate plans. There are few providers whose 12-month gas rates even come close, but none can match the additional benefits of this plan.
What Other Benefits Are There?
Not only does Constellation offer an outstandingly competitive per-therm price for natural gas, it's also one of the best providers in the market. Customers of Constellation can rest easy knowing that they're the highest-rated on our platform with real customers voting them the best provider on the market. This means you're not only getting a rock-bottom rate but you're also receiving the best service on the market.
Are There Any Other Costs?
The excellent per-therm price of this plan makes it very attractive to households looking to save on their monthly bills. It's always essential to compare the full cost of a plan, though. In this case, Constellation charges a monthly $5.95 service fee to consumers – this compares well to competing plans, many of whom charge up to $3 per month more.
Why Should I Choose This Plan?
The Constellation 12-Month Metro Home Plan is ideal for households that want to lock in a low natural energy rate for the next year. By doing this you're guarding against any potential rises in rates, meaning you won't be exposed to fluctuations in the market. It's important to bear in mind, though, that if you decide to terminate this plan early you'll be liable for a $150 fee. If you're not certain that a 12-month fixed plan is right for you, there are plenty of other fixed-rate deals available – take a look now.