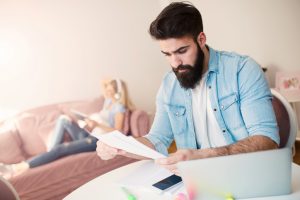 Find The Best Deals For Natural Gas In Augusta, GA
If you're looking to save money on natural gas in your area, we'll help you find the best option the market has to offer. We've lined up some of the cheapest deals around, so Augusta residents within the Atlanta Gas & Light service area can save money on their gas bills.
Now Is The Time To Switch
The last few weeks have been cold – really cold. Though the polar vortex may be slacking off, but winter isn't over yet. Although the wild wholesale natural gas price fluctuations that we've been seeing recently may settle down, it's essential to lock in a fixed rate natural gas deal ASAP.
Cheapest Gas Rate On The Market
Looking for the very lowest rate possible? You won't do any better than the SCANA Introductory Variable Rate Plan. Coming in at just $0.339 per therm, this is the best rate on the market right now. Bear in mind that this variable rate plan is only available to new customers, and only lasts for a single month. Once this term expires you'll automatically be transferred onto SCANA Energy's more expensive standard variable rate plan.
Best Fixed Rate Natural Gas Deals
If you need stability and reliability as well as a low rate, then a fixed term deal is the right choice for you. The cheapest option here is the Constellation 24 Month Metro Home Plan, which offers a rate of $0.365 per therm. Not far behind is the Constellation 12 Month Metro Home Plan, costing just $0.004 more per therm. If you value flexibility then it may well be worth picking up the shorter deal. Both plans come with a hefty $150 early termination fee, so if you decide to switch early then you could face a big bill. Furthermore, you'll also be paying $7.95 per month as a service charge, which will add to your total expenses.
Great Natural Gas Deal For Smaller Households
Signing up for the lowest cost per therm is a great idea if you use a lot of natural gas. However if you've cut back on natural gas usage, or only have a small household, then you'll want to keep service charges as low as possible. A few extra pennies per therm will have less of an impact, and the XOOM Energy SureLock 12 may well be the best plan for you. You'll pay $0.379 per therm, slightly higher than on other plans, but with a monthly service charge of $5.85 you'll be guaranteed to save $2.10 per month over a Constellation plan.
Help Save Animals With Xoom Energy
Another great option for animal lovers is to contribute to PetSmart Charities through the XOOM Energy RescueLock 12 plan. The slightly higher cost per therm, $0.379, of this plan is due to the contributions XOOM Energy pays to this animal shelter charity. With 5% of each natural gas bill helping find homes for pets all over the country, this is a great way to give a little every month. It is worth considering, of course, how much your contributions will end up being. They could cost you an extra $0.20 per therm with only a small fraction going to help animals. In some cases, you might actually be able to give more to charity if you simply sign up for a cheaper natural gas plan anyway.
Keep Up To Date For The Best Deals
If you want to save on your natural gas bills, you need to know when to switch. For the latest up-to-the-minute information, download the Georgia Gas Savings app today. Compare and switch right from your smartphone, with no strings attached; get it here: https://www.georgiagassavings.com/apps/GA