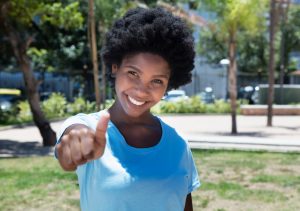 Who has the cheapest 24-month rate in Atlanta?
We're always searching for the very best natural gas prices for Atlanta residents. One Atlanta company offers an excellent rate of just $0.389 per therm on the Constellation 24-Month Metro Home plan. Savvy consumers know to look beyond the headlines, though, so we're going to dig a little deeper and discover what makes this the cheapest natural gas rate in Atlanta.
Is this the cheapest Atlanta natural gas?
The Constellation 24-Month Metro Home plan is offered at a rock-bottom rate of just $0.389 per therm. This compares favourably to competing rates, the nearest of which costs $0.419 per therm. This means that households within the Atlanta Gas & Light service area can be sure they're getting the best deal on their natural gas supplies, a crucial consideration for many families..
Does this natural gas rate offer any benefits?
The biggest attraction of a 24-month rate is the ability for consumers to lock in a cheap energy deal for a long time. This protects homeowners from fluctuations in the price of natural gas over time, which can easily cause utility costs to increase in response to market pressures.
The Constellation 24-Month Metro Home plan has an early termination fee of $150. Don't let that amount worry you. While early terminiation fees are common to all 24-month fixed rate plans, some competitors demand a lower fee from customers who end their contracts prematurely. However, while the same competitors have lower early termination fees, their rates are significantly more expensive per month. It's possible for a customer to pay far more over 9 months with one of these competitors versus a customer who spent 9 months with Constellation.
Does this 24-month natural gas plan have any additional costs?
In addition to the per-therm price of natural gas, all natural gas suppliers in Atlanta charge a monthly customer service fee. Consumers should be aware of this cost when searching for the cheapest natural gas supplier in their area. Constellation's 24-Month Metro Home plan costs $5.95 per month to maintain, while competing rates cost between $1-3 more. This means you could spend up to $72 more in customer charges alone over the course of a 24-month plan with an alternative supplier.
Is this the best Atlanta natural gas plan?
When deciding which plan is the right one for your home, it's important not just to look at prices. You won't want to sign up for 2 years with a company that doesn't supply a quality service, so it's essential to investigate the supplier reviews. Constellation is currently rated as the best natural gas supplier on our site, so you can be confident that you're not compromising on quality for the sake of a low natural gas price.
Is this the right natural gas plan for me?
The Constellation 24-Month Metro Home plan beats the competition on price and quality. If you're sure that a 24-month plan is the right one for you, then there's not much reason to choose any other supplier. However, if you think a longer or shorter plan might suit you better, check out our long and short fixed rate natural gas suppliers here.