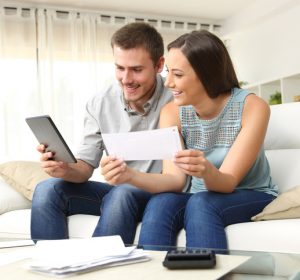 Find Atlanta's Best Deal For Natural Gas
Are you searching for cheap natural gas in Atlanta? At Georgia Gas Savings we keep a careful eye on prices in the Atlanta Gas & Light service area, and pass the best deals on to you. Find the best natural gas plan in Atlanta, switch, and start saving in just a few minutes, using our site.
 Who Has The Cheapest Natural Gas In Atlanta?
If you're looking for the cheapest price on natural gas, then the Constellation Metro Home 24 plan is hard to beat. This fixed rate deal offers a low rate of only $0.369 per therm, and is the cheapest natural gas plan in Atlanta. Of course, as a 24-month deal you'll be making a fairly long commitment, and it's worth reading up on some customer reviews for Constellation natural gas.
Constellation's deal has the cheapest price per therm you use. However, this provider also charges a $7.95 monthly service fee. This is fairly expensive for monthly fees, and some competitors can beat this. Take a look at the XOOM SureLock 12 plan, for instance. This comes with a higher cost per therm, at $0.389, but a lower monthly service fee of just $5.85. This could make the XOOM plan more affordable in some circumstances. Generally speaking, a low price per therm benefits households which use a lot of natural gas. On the other hand, if you keep your natural gas usage low, then the XOOM plan's lower monthly fee could save you money. 
Is This The Best Month To Lock In Natural Gas Rates?
Timing is important when it comes to choosing the best natural gas plan. You want to lock in a rate when prices are low, but how do you know when to switch? We're always keeping an eye on the best time to lock in natural gas rates, so we can find you the best deals around. Usually, we would expect natural gas prices to rise over the summer, but it looks like this year might be the exception to the rule. 
Data from the Energy Information Agency (EIA) suggests that wholesale natural gas prices will be lower this summer than they have been for more than 20 years. Of course, you aren't buying your natural gas wholesale, but it's likely that consumer natural gas prices will eventually drop too.
Switch to Best Natural Gas Provider Now?
Natural gas prices are currently low. If you choose to switch natural gas provider now, you can be sure you'll be getting a fair deal. However, we would usually anticipate a further fall in natural gas prices in the autumn months. Switching natural gas provider now may be a good idea if your current fixed rate deal is expiring, or you're relocating. However, if you can afford to wait a few months until fall, you may find that prices could get even cheaper.
Want to save money on your natural gas bills? Sure, you can keep checking the prices of natural gas in your area. But why not simply download the Georgia Gas Savings app? This lets you easily track the cheapest deals, and you can even switch directly from your smartphone. Download the app for iOS and Android here: https://www.georgiagassavings.com/apps/ga