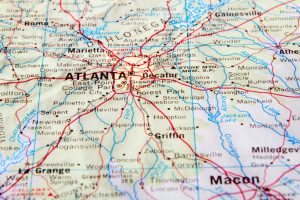 Looking for the best natural gas plan in Atlanta to fit your unique needs?
There's so many different companies trying to bundle unique packages but they all wind up offering the same thing? And what can you do if you get locked in a natural gas supply contract with a lousy provider who wants an arm and a leg to cancel it?
Wouldn't it be fabulous if the best natural gas company in Georgia would give you some time to decide if you liked their service? And wouldn't it be great if they didn't charge a cancellation fee if you cancel within a given timeframe? Surprise! They do exist!
Atlanta's Best 12-month Fixed Rate
Constellation's 12 Month Metro Home Plan is a fixed 39.9¢ per therm plan for 12 months. The plan also has a recurring monthly fee. But while one of the other large suppliers charges $6.95 a month, Constellation charges only $5.95 —that's a dollar less.
Like service with other natural gas suppliers, Atlanta Gas Light will ensure your supply is delivered safely and reliably to your home.
At the end of the contract, the plan will automatically renew —which is a convenience for those who like their plan and a curse for those who don't.
Best Plan Cancellation Deal
Like other natural gas suppliers, the plan has termination fee of $150 if you cancel your contract before it ends —but there's a huge difference! Constellation wants its customers to be completely satisfied. While other suppliers offer the standard three-day right of rescission to cancel after signing up, Constellation gives you peace of mind with a 3-month satisfaction guarantee. If you can cancel your service within the first 90 days they won't charge you a cancellation fee! Plus —if you are automatically renewed to a new Fixed Rate Plan, you will not be subject to a cancellation fee during the first 90 days of your new term if you decide to cancel them.
As always, it's a good idea to read over the fine print and find out everything you can about a company before you sign on. Check out the 12 Month Metro Home Plan's full terms and conditions of the plan before making a decision.
Still The Best Affordable Gas Price
Given that it's been a cold winter with natural gas spot prices spiking to $6/mmBTU, it's reassuring that Constellation has managed to keep its prices at the same affordable 39.9¢ rate since November. Still, there's a long way to go until winter ends and gas prices may not stay this low forever. Switching now to this 12-month plan could save you money going into next winter.
Because natural gas prices fluctuate and plan rates change, it's important to review and compare the latest gas offerings and plans from the biggest natural gas companies in Georgia. Bookmark https://www.georgiagassavings.com and revisit it frequently to find the latest information on gas offers that could fit your family's needs. After all, knowing the best fixed rates in Atlanta can help you save some bucks every year.