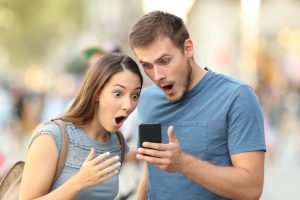 Warm Winter Means Cheap Natural Gas in Georgia
The sharp winter that we were all expecting hasn't materialized, despite a quick nip in early December. With temperatures in northern states sitting around the mid- to high-40s, compared to last year's bitter cold, far less natural gas is being burned to keep houses warm. That makes this a great time to shop for cheap natural gas deals for your home in Georgia.
What's Affecting The Price Of Natural Gas?
In short, a high supply of natural gas is being met with lower demand than producers expected. Since summer, natural gas producers have been working hard to refill storage after a heavy summer burn. This meant we headed into winter with lower natural gas reserves than we normally would. Anticipating increased demand during winter, natural gas wells hugely increased natural gas production and continued to pump out more and more fuel.
However, the 2018/19 winter has so far been exceptionally mild. Atlanta residents have been lucky enough to enjoy sunny, clear skies through what's usually a very cold time of the year. Warmer weather means furnaces aren't burning as much natural gas, and this lower-than-predicted consumption means natural gas marketers are lowering their prices. Natural gas rates in Georgia are at their lowest level for months, so this is the perfect time to shop around
How Cheap Is Natural Gas?
Currently, natural gas is trading at under $3 per million Btu (roughly equivalent to 100,000 therms). To put that into perspective, the same volume of gas would have cost almost $5 in early December, when temperatures dropped as low as 25 degrees. Even in mid-December, prices for January's gas supplies held at around $3.60, but predictions for a mild February mean prices are likely to be low.
How Long Will Prices Remain Low?
Not long – long-range forecasts are already predicting a return to colder temperatures by the end of the month. "February 2019 weather is expected to be much colder than February 2018. If substantial freeze-offs occur and February trends colder, potentially significant price increases are not off the table" said Andy Weissman, chairman of EBW Analytics, an energy sector advisory firm.
However, it's important to note that recent long-range forecasts have been notably inaccurate, with almost no major forecasters predicting a mild January. According to EBW Analytics, this is due to the effect of climate change on the underlying "supermodels" that form the basis for all weather forecasting. Even slight changes are enough to render long-distance predictions little better than an informed guess, so a cold February isn't a dead certainty. However, with natural gas prices in Georgia still at amazingly low levels, this is an ideal time to pick up a cheap fixed-rate deal.
Finding The Best Natural Gas Prices In Georgia
Now is the time to watch the markets carefully – you can save more than a few dollars by picking up a cheap fixed term natural gas deal if you act quickly. The best way to do this is by using the Georgia Gas Savings app, our custom-designed service that lets you compare and switch natural gas providers with ease. Download it to your Android device today to find the best rates the market has to offer: https://www.georgiagassavings.com/apps/GA