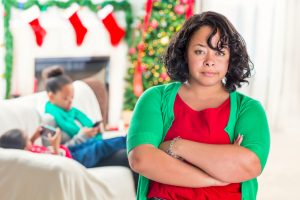 How Can I Save Money On Black Friday In Atlanta, Georgia?
It's that time of year again – Thanksgiving is just around the corner, which means three things: seeing family, eating turkey until you can barely move, and the best shopping deals of the year. We know our customers are always looking for smart ways to save money; that's why we want to help you save money on the cheapest deals on natural gas in Georgia. So for you committed savers and savvy shoppers, here are a few of our top tips for Black Friday shopping this year.
Skip The Crowds – Start Early…Or Wait Until Monday.
Retailers have quickly cottoned on to the fact that great deals don't just have to happen on Friday. Over the years, more and more businesses have started offering Black Friday sales that begin days or even weeks before the day itself. Walmart, for instance, is offering several "doorbusters" already. If you're looking to save money on gifts, why wait? Save yourself the hassle and stress of pressure-buying and simply pick up what you need today.
On the other hand, one growing trend has been to wait until Cyber Monday. More and more shoppers often find better deals on some gift items by shopping online.
Do Your Homework
Just heading out to see what's on sale is a losing strategy – every seasoned shopper knows you'll need a list of shops to hit and deals to grab on the day. However, in this age of constant digital information, you can do a lot better than scanning through local newspapers and picking up coupons. Dozens of local news sites carry detailed information of which stores are offering what, so you can easily track down the best deals. The Atlanta Journal-Constitution has great Black Friday restaurant deals already, including offers like 50% off food and drink as well as discounted gift cards.
Harness The Power Of Your Phone
Smart shoppers should get the most out of their smartphones. There are plenty of ways to do this – for instance, you should be following relevant retailers on social media for announcements of their upcoming deals. The first to know is the first to show, and you won't want to miss out on the best deals because you heard about them too late. There are plenty of apps that can help you with this, too, such as TheBlackFriday App, which searches and aggregates deals from your favorite companies.
Don't forget to download the Georgia Gas Savings app, too, if you want to save money this holiday season. Find the best deals on natural gas in Georgia by simply comparing and switching right from your smartphone. Find the app here:  https://www.georgiagassavings.com/apps/GA
Keep The Basics In Mind
It's easy to get overwhelmed on Black Friday. Tempers run high, and the pressure-cooker environment of grabbing the best deals before anyone else can lead you to make purchases you really don't need. For this reason, we suggest you take the following steps before heading out:
Make a list of the items you need, want, and might potentially use. If something isn't on this list, don't buy it – no matter how good a deal it is, you aren't saving money if you're buying something you won't use. 

If you're buying new appliances, be sure to check their efficiency rating. Better

energy ratings let you save money with gas appliances

, leading to cheaper energy bills all year round.

Set a budget and stick to it. Be ruthless with yourself; a good idea is to set both a soft and a hard limit. You might be happy to spend $200, for example, but if you spend more than $400 then you're eating into money that should be saved for food, rent or utilities. This helps you avoid stretching "just a little bit further".

Be wary of store credit card offers and don't sign up for a credit card just to buy one expensive item. Store cards might offer a good teaser discount when you sign up but their terms and interest rates could wind up putting a drag on your credit score.
Keep perspective. There are always stories of people getting into fights over a new TV or games console – you don't want to be one of these people. Remember, nothing you're buying is life-or-death, and it's not worth saving a few dollars to get in a fight the day after Thanksgiving.
Save Yourself More Money This Year
Black Friday comes round once a year, but a cheap fixed term natural gas deal can save you money all year round. If you're in the Atlanta Gas & Light service area, take a few minutes to look at the great deals we have, from every natural gas marketer. Switch and save today!