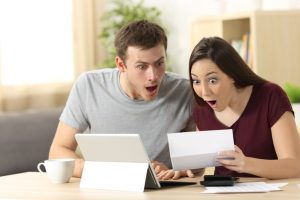 Best Natural Gas In Macon, GA
The range of average natural gas bills in Georgia reflects how important it is to get a cheap deal on natural gas. The difference between the cheapest and the most expensive plans is huge; you could pay up to $50 a month more than you need to. That's $600 every year! This is why you need to find the cheapest natural gas in Macon, GA. We'll help you decide on the right plan for you. With our fast, easy-to-use switching service you can begin saving money on natural gas today.
 Find Out Who Has The Cheapest Natural Gas
The simplest way to find discount deals on natural gas is to look at which provider offers the lowest price per therm. When you compare natural gas prices in Macon, you can easily find the best deals around. Let's begin by looking at the cheapest 12-month fixed-rate deal around. This is the Constellation 12 Month Metro Home plan, which brings a bargain price per therm of just $0.349. That's about as low as natural gas prices get in Georgia, and if you use a lot of natural gas this could be a no-brainer pick. 
Cheapest Natural Gas Deals In Your Area
However, it isn't necessarily going to be the cheapest natural gas deal in Macon, GA, for everyone. Some households might benefit from alternative plans, such as the Infinite Energy 12 Month Fixed deal. This costs $0.359 per therm. That means it's a penny more expensive than the Constellation plan. Now, this will make a difference to your annual natural gas costs. When you consider that a typical Macon, GA, home might consume around 700 therms annually, an extra penny could cost $7 per year. However, Infinite Energy charges $5.95 per month in service fees, while Constellation charges $7.95. That means a saving of $2 per month, or $24 per year. Unless you use a lot of natural gas (2,400 therms during the year), the Infinite Energy deal is probably the cheaper of the two. However, there is one drawback; this plan is only available to existing Infinite Energy customers.
Natural Gas Deals For Macon, GA, Residents
If you aren't an Infinite Energy customer and you want to save money on natural gas, don't worry. Another provider offers a great rate that you can sign up for. The XOOM Energy SureLock 12 fixed-rate deal comes with the same low price per therm of $0.359. It also features a cheap service charge of $5.85. That makes it an all-round cheaper deal than either of the competing natural gas providers can offer you. 
Choosing Your New Natural Gas Provider
There is more to consider than just how cheap natural gas is. Although you certainly want to keep costs low, you don't want to sacrifice quality. To help you understand how well each provider operates, we offer reviews on natural gas providers in Georgia. From these, you can make up your mind about which company is right for you. For instance, as we outlined above, XOOM Energy has a pretty unbeatable deal for Macon residents. However, as a relative newcomer they don't have many reviews. Perhaps you'll choose to go with the more expensive Constellation plan, thanks to their many reviews and high ratings? Whichever you decide, Georgia Gas Savings will make sure switching natural gas providers is quick, easy and painless.