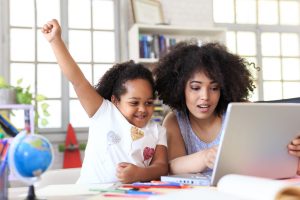 What is the best price for natural gas in Savannah?
Summer's still a long way off, but we're always looking to find the best natural gas prices for you. There's one Savannah company whose gas energy prices offer excellent value for money; Constellation's 24-Month Metro Home plan. With a rock-bottom rate of just $0.389 per therm, this plan is a great way to lock in cheap prices and stave off the winter chills.
Is this the cheapest Savannah natural gas rate?
If there was just one perfect plan you wouldn't need our help finding the right rates – different rates suit different people. The big benefit of Constellation's 24-month Metro Home plan is that it enables you to lock in a great deal for a long time; a 2-year fixed rate plan like this protects you from price increases and fluctuations, so you can control your energy costs.
However, this plan does feature a $150 early cancellation charge, which you'll need to pay if you decide to switch from this plan before the term expires. It's also worth mentioning that once your term expires Constellation may either put you on a variable rate plan or renew your fixed-rate contract. In either case you'll have 90 days in which to reconsider without being subject to the early cancellation fee.
How does this compare to competing natural gas plans?
Constellation's 24-Month Metro Home rate of $0.389 is the lowest in the AGL market. While some competitors offer a slightly more flexible plan with a smaller $75 early termination charge, you'll find yourself paying up to $0.590 per therm. While Constellation does have a monthly $5.95 customer charge, competitors monthly charges run between $1-3 higher. Over the course of a 24-month contract, you'll notice the difference and the savings.
Is Constellation a reliable gas supplier?
Constellation is currently rated on our site as the best natural gas supplier for consumers, reflecting the quality of their plans and their overall customer satisfaction ratings. You can be confident that this supplier backs up its offers with a solid commitment to quality.
Is this the best natural gas rate available?
There are plenty of good reasons to choose this tariff; it has the lowest per-therm cost of any of the natural gas rates in Savannah as well as a competitive monthly customer charge. If you're looking for a great 24-month plan, then this is the best option for you.
Check out other Georgia Gas Savings natural gas deals to find the best fit for your needs.