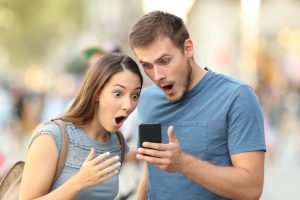 Here's How To Get A Nest Thermostat For Your Smart Home
Smart home technologies are some of the most exciting innovations around today. The ability to connect a huge range of everyday appliances together not only has the potential to turn your home into a futuristic, ultra-modern domain but can also cut your natural gas bill in Georgia with sleek energy-saving efficiency. If you're thinking of investing in smart home technology, one of the best ways to do so is with a gadget that will keep you comfortable all year round; the Nest thermostat.
Getting A Nest Thermostat
This high-tech gadget comes with one of the many fixed term natural gas plans on Georgia Gas Savings. Instead of spending hundreds of dollars on the technology upfront, you can use Infinite Energy's  Nest Plan, which provides you with a free thermostat. It's a 24 month fixed rate plan priced at $ $0.569 per therm and it features a free Nest Learning Thermostat (a $295 value!).  This is an excellent way to integrate smart 21st century tech into your home, without forking out a lot of money up front.
What Is A Nest Thermostat?
The Nest thermostat is a wireless "brain" that controls your home's climate by turning the heating and air conditioning on or off. So far, so simple – that's just the same as a regular programmable thermostat. Where the Nest excels is in fitting your schedule precisely, with minimal effort from you. Connected to your home's WiFi network, it uses weather information to recommend the optimal settings for your home. It actually helps reduce your heating and cooling bills.
What Advantages Does The Nest Bring?
Unlike other smart thermostats, the Nest learns your daily routine. For example, when you turn it down before going to bed, it will remember. It'll then do the same thing every day afterwards, and it will also remember when you make other changes. So if you tend to stay up a little later on the weekends, it'll keep the heating on for longer. It's also possible to control the temperature straight from your phone, so if you're in bed and you've forgotten to turn the heating off, there's no need to get up and go change it – simply get your phone out.
How Does This Save Me Money?
Although some of the manufacturer's claims are based on best-case scenarios, in most cases Nest can definitely save you money. Because it can closely track your daily schedule, you'll only ever have the heating on when you really want it on. If you're getting home late you can easily delay it, or if you're getting home early you can simply switch it on before you arrive. For homeowners that can find the lowest natural gas rates in Georgia, they won't waste money keeping the house warm when nobody's home —but you'll always have a home that's a comfortable temperature.
How Can I Control Nest?
Nest functions like a normal wall-mounted thermostat. You can control the temperature of your home simply by turning the dial up or down. However, since it's digitally integrated, it can also be controlled in a wide range of other ways. In addition to syncing with your smartphone, Nest can also be controlled by any of the major home assistant systems; including Amazon's Alexa and Google Assistant. You can also create your own automation using "If This Then That" (IFTTT), software that lets you control one device with input from another one. For example, if snow is forecast for the following day, you can have your heating automatically come on an hour earlier.
How Much Can Nest Save Me?
If you have an active, varied lifestyle, you can stand to gain a lot from a Nest thermostat. It provides an excellent way to make your home more comfortable and convenient, especially if you put the time in to help it "learn" your schedule. A Nest thermostat can be a great investment, but do bear in mind that it can only save money by refining your climate control schedule – if you just want to save money, you might be better off comparing cheap natural gas rates in Georgia instead.