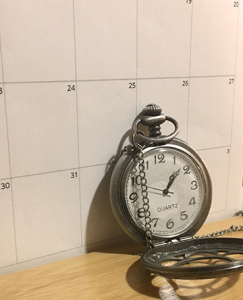 Can Georgia Residents Still Get Cheap Rates On Winter Natural Gas?
The price of natural gas fluctuates throughout the year, which is why fixed rate natural gas plans are so important. Smart consumers will lock in a plan when the price is cheap, and now is your last chance to do so before winter hits.
Winter Prices Will Rise
The USA consumes a lot of natural gas in winter in order to keep homes warm. Gas suppliers anticipate this demand and retain a significant reserve of natural gas in underground storage. There's usually about 3 trillion cubic feet of gas in storage for winter, but this year there's a shortfall of about 20%. Lower reserves mean higher prices once the weather turns cold, and with natural gas reserves at the lowest annual levels since 2005, consumers should be expecting higher prices this winter.
Why Is There A Natural Gas Shortfall?
American exploration and production companies are producing more natural gas than ever before. This year, America added almost 7 billion cubic feet to national gas production, the equivalent of Turkmenistan's entire national output. If we're producing more natural gas than ever, how can there be a shortfall? Well, a major contributor is the enormous amount of gas that was burned over summer. With more and more electrical power stations switching to natural gas (which is a cleaner fossil fuel), much of the electricity required to power millions of air-conditioning units has come from natural gas. This has eaten into gas reserves, leaving a significant shortfall that's likely to increase prices in the near future.
Is It Too Late To Lock In A Low Rate?
No, there's still time to find cheap natural gas prices. Since winter hasn't really hit yet, supplies are still keeping up with demand. That means prices are yet to rise, so if you act now it's still possible to lock in a low rate for the colder months. We strongly recommend acting now to find a plan that fits your needs, since prices will start to rise as soon as cold weather sets in throughout the U.S.
How Can I Find The Best Winter Plan?
If you're trying to find the best natural gas plans in Georgia this winter, you need the new Georgia Gas Savings app. Not only does this allow you to browse all the cheapest natural gas deals in your area, but you can even switch to a new provider right from your smartphone. Be smart and beat the winter price spike; download the app today: https://www.georgiagassavings.com/apps/GA