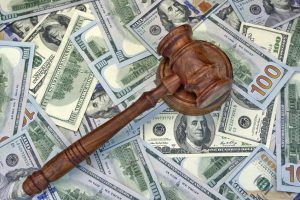 Marietta City Battling To Create A Natural Gas Company
Marietta City is currently locked in a battle for the right to sell natural gas to its residents. The city government wants to offer a "one stop utilities shop". Local natural gas marketers are fighting back. The argument has been raging since the start of summer and has the potential to shake-up the natural gas market in Georgia.
The Story So Far . . .
Marietta City already provides sewage, electricity and water services to residents as part of their Marietta Board of Light & Water (BLW). This service brings in about $10 million per year, which is cycled back into the local area. The city recently decided that it would also begin to offer natural gas to residents, too, allowing them to get all their services in one place (though they would still be free to choose other marketers). To this end, they formed Marietta Natural Gas LLC.
Natural Gas Marketers Object
Gas marketers operating in Marietta oppose this move. SCANA Energy, Infinite Energy, Southstar Energy Services and Gas South all submitted objections to the Georgia Public Services Commission to block the city. The PSC agreed, but was then overruled by the courts in early 2018. As of yet the issue is still unresolved, but natural gas marketers in Georgia have recently found a new ally. The Georgia Chamber of Commerce, a lobbying and networking organization for Georgia businesses, filed a brief voicing its support of gas marketers. Whether this has had an impact is yet to be seen, but it's clear what Georgia's business community makes of the Marietta City proposal.
Why Are Natural Gas Marketers Objecting?
There are three core objections that natural gas marketers have to Marietta Natural Gas LLC. Firstly, they allege that the municipality is not legally allowed to go into business, since it isn't an individual. That argument was rejected by the courts. Secondly, they say that the city simply doesn't have the expertise; however, Marietta plans to use the Atlanta Gas & Light service network to distribute natural gas in the exact same way as the marketers do. Thirdly, they say that the city will be able to out-compete them, since they can raise capital more easily than businesses can. Once Marietta Natural Gas LLC is up and running, it could also theoretically start offering gas services across the whole state. While it seems unlikely that Marietta Natural Gas would want to, but this possibility has marketers very worried.
What Advantages Would A Marietta Natural Gas Company Offer?
Given the hurdles that they're encountering, it's reasonable to wonder exactly why Marietta City is so committed to the idea of a city-run natural gas company. Firstly, the idea that residents could get all their utilities in one place is very attractive. The city can't force or incentivize people to choose them over any other marketers, but for many Marietta residents they're happy to get everything in one easy package. Secondly, as mayor Steve Tumlin points out, the profits from natural gas sales will go straight back into Marietta itself. Tumlin contrasts this to SCANA Energy, who he says would simply invest profits in their South Carolina nuclear plant instead.
What Happens Next?
Both parties are currently waiting on a ruling from the Georgia Court of Appeals. However, it is likely that the loser could appeal the case to the Georgia Supreme Court. If Marietta City is granted a license to distribute natural gas then Marietta residents could find they're able to get a low price for natural gas from the local municipality. Subsequently, other cities around Georgia following their lead, which would have the potential to really shake up the market. If you want to keep up with the latest price changes, and always get the best price for natural gas, check out the Georgia Gas Savings app today: https://www.georgiagassavings.com/apps/GA